Products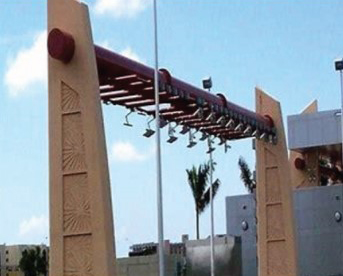 Tolling Gantry
Open road electronic tolling is being widely implemented across the U.S., and ATS is a premier fabricator of both accessible and non-accessible tolling gantries.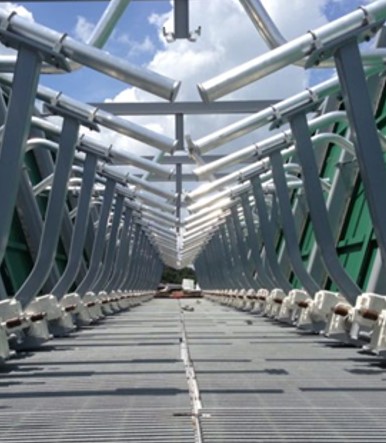 Accessible Tolling Gantry
On an accessible tolling gantry, the equipment is accessible for maintenance by accessing the gantry itself, above a roadway with live traffic. The Arcosa Traffic Structures engineering team can assist in partnering with your team to meet any type of aesthetic design requirement.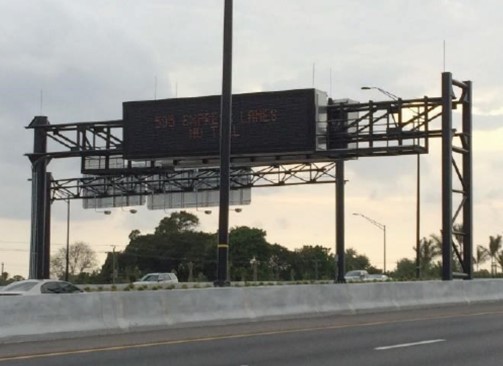 Dynamic Message Sign Truss
Dynamic or Changeable Message Signs are used in Intelligent Transportation applications. ATS fabricates cantilevers and trusses for DMS/CMS Signs in both chorded and monotube designs.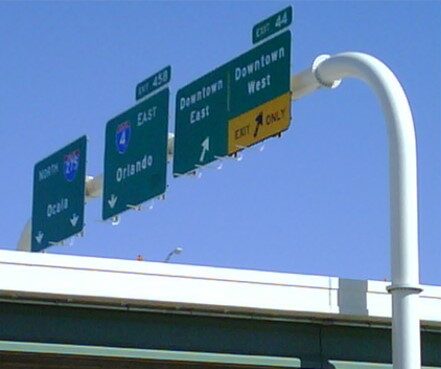 Monotube Truss
Many municipal agencies specify monotube cantilevers or monotube trusses due to the aesthetic form factor. ATS has the engineering and fabrication capabilities to assist with any custom design requirement.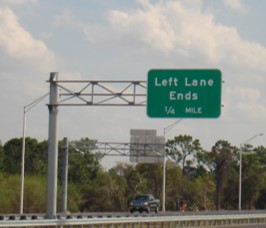 Tri-Chord Cantilevers and Trusses
Overhead roadway guide signing is the backbone of the North American highway interstate system. ATS specializes in fabricating chorded cantilevers and trusses in a variety of design styles.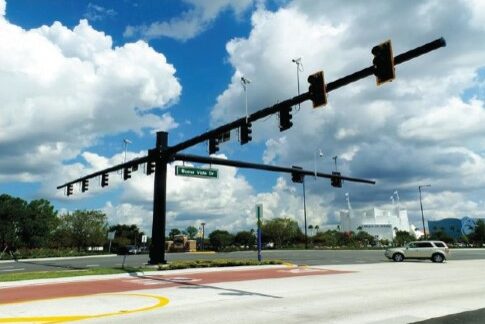 Multi-Sided Mast Arm
Traffic signals assist in keeping traffic flowing and making roads safe for drivers. ATS fabricates multi-sided traffic signal poles for mast arm and strain pole applications, with finish coat options available.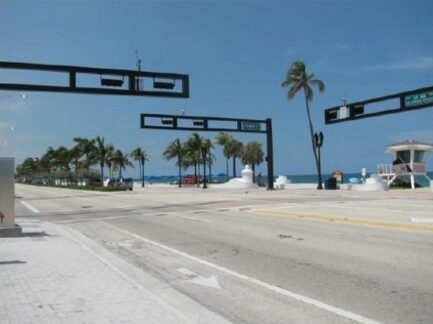 Trombone Mast Arm
Municipal agencies sometimes prefer the aesthetic appeal of square tube trombone mast arms for a decorative modern look in metropolitan streetscape environments. ATS is fully capable of meeting a wide range of agency specification requirements.